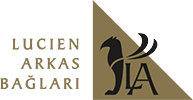 Lucien Arka's wines
On this page you will find wines from the Lucien Arkas winery, such as Idol, Smyrna, Antre, Consensus or Meandros.
Information about the Lucien Arkas wines and the brand
Lucien Arkas Winery, Turkey's largest organic winery on a single plot, was founded on a plot of 288,62 hectares in Torbali, Izmir.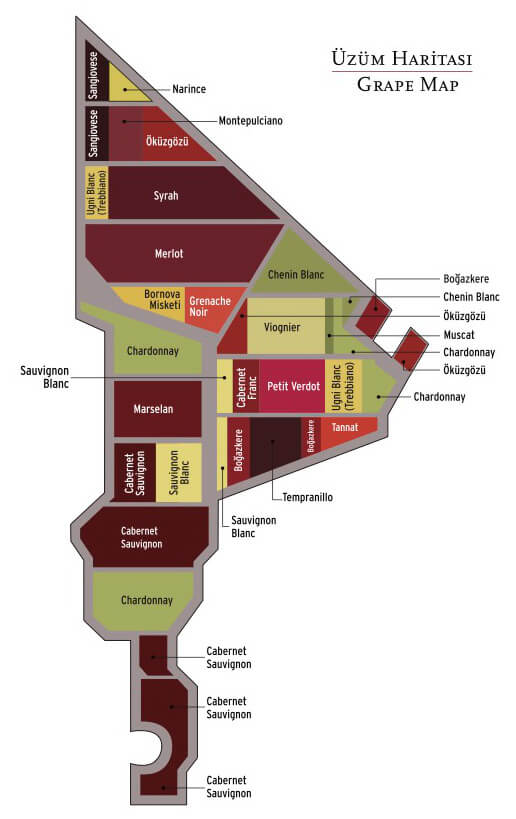 Over 20 different, high-quality grape varieties are planted in the Lucien Arkas vineyards, which are adapted to the soil and climatic conditions of the Aegean Sea, some of which have never been used in Turkey before.
The vines were grown organically and the grapes are harvested at night in the moonlight. In this way, the grapes manage to preserve the original fruit aromas of the grape terroirs in a natural way.
Lucien Arkas Vineyards carries the impressions of its rich culture and history into modern times and keeps this culture alive to this day. It combines the land, water and climate of the Aegean with love, patience and presents a unique world full of different tastes.
Lucien Arkas Vineyards brings you what civilizations have shared in Metropolis for thousands of years.
Production of the Lucien Arkas wines
Everything begins and grows together in the vineyard. Each grape ripens with the speed of rain, the rustle of the wind, the warmth of the sun and the frost of the night. When you smell and taste the grape, it whispers its secret in your ear and makes you feel like it is waiting for the harvest, the most exciting part of the year. Our harvest begins in the moonlight, before the sun removes the dew drops from the grapes ...
Lucien Arkas produces world-class wines with state-of-the-art equipment on a production area of ​​2500 square meters. The amount of grapes processed annually is 1,2 million kg and the total production capacity is 1,5 million bottles.
Production takes place in the chateau style within the facility built in the vineyard, and the suitability of the new grape varieties for the terroir, which is considered cultivated, is controlled by micro-vinification technology.
The Lucien Arkas wine cellar
The cellar, in which the wines rest in oak barrels, is one of the 66 best wine cellars in the world in the book "Sommeliers Heaven - The Greatest Wine Cellars of the World", written by the Italian citizen Paolo Basso, who has the title of the best sommelier in the World bears.
Here is a video with further information about the Lucien Arkas winery