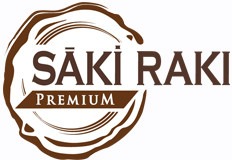 Saki Raki
On this page we offer Saki Raki raki, such as Saki Raki Siyah Üzüm, Saki Raki Yas Üzüm or Saki Raki Altin oran.
Information about the "Saki Raki" varieties and the brand
The Alcosan Beverage Industry & Trade Limited company was founded in Manisa under the umbrella of Sezer Holding. After vodka and liqueur, raki has also been produced there since 2013. With a production capacity of 2 million liters, Saki Raki is one of the smaller manufacturers.
As a technical innovation, a silver carbon filtration system was introduced, which filters out all harmful components that arise in the fermentation and distillation process in several passes. With these new production facilities, innovative manufacturing methods and the corresponding distillation know-how, very good quality products are produced. The Saki Rakis were able to win three silver and two bronze medals at the 2013 San Francisco World Spirits Competition in the first year of manufacture and even before the raki hit the shelves.
With the Siyah Üzüm ("Black Grape"), Saki Raki brought a raki made exclusively from red grapes onto the market. There is currently no other known product on the market. First, the Mey company launched a raki made from red grapes. This was the Yeni Raki "Mest Bogazkere", a single grape raki, a raki made only from a certain grape variety.