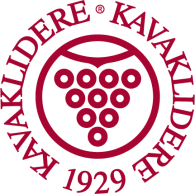 Kavaklidere
On this page we offer you the well-known wines of the Kavaklidere winery, such as Yakut, Lal, Cankaya, angora, Ancyra, and many more.
Information about the Kavaklidere wines and the brand
As the first private wine producer in Turkey, the Kavaklidere winery continues to lead the industry. The winery owns 610 hectares of vineyards and has maintained its production with the principle of "Anatolian wine made from Anatolian grapes".
Kavaklidere has won almost 700 medals in several national and international competitions. Kavaklidere wines are popular with wine lovers in Michelin-starred restaurants such as Brienen Aan de Maas, Restaurant de Lindehoff in the Netherlands; Le Canard in Germany and well-known restaurants such as Fat Duck, Zuma and Sofra in the UK and Rothmanns in the USA. In addition, as one of the largest airlines in the world, Turkish Air Lines offers its passengers Kavaklidere wines.
It has modern facilities and vineyards in Ankara-Akyurt, Cappadocia-Gülsehir and Aegean-Kemaliye-Pendore. The winery has three branches in Europe: Kavaklidere GmbH in Germany, Kavaklidere BV in Holland and Kavaklidere NV in Belgium. Kavaklidere exports directly to 21 countries and meets wine lovers in 25 countries outside Turkey.
Kavaklidere exports almost 20% of its own production. The winery has 47 different wines in 16 brands and has a storage capacity of 19,5 million liters.
Anatolia has a 6000 year history of winemaking and has local grapes with unique properties. In this regard, Turkish wines meet the demands of wine lovers to try new and undiscovered wines.
According to famous wine masters and wine writers who have tried Turkish wines, Turkey's local varieties have the potential to become generic brands in the next few years. The winery's best-known and best-selling wines are called Yakut, Lal and Cankaya.
If you want to know more about the Kavaklidere winery and its history, then read our in-depth here Blog post - Kavaklidere wine.